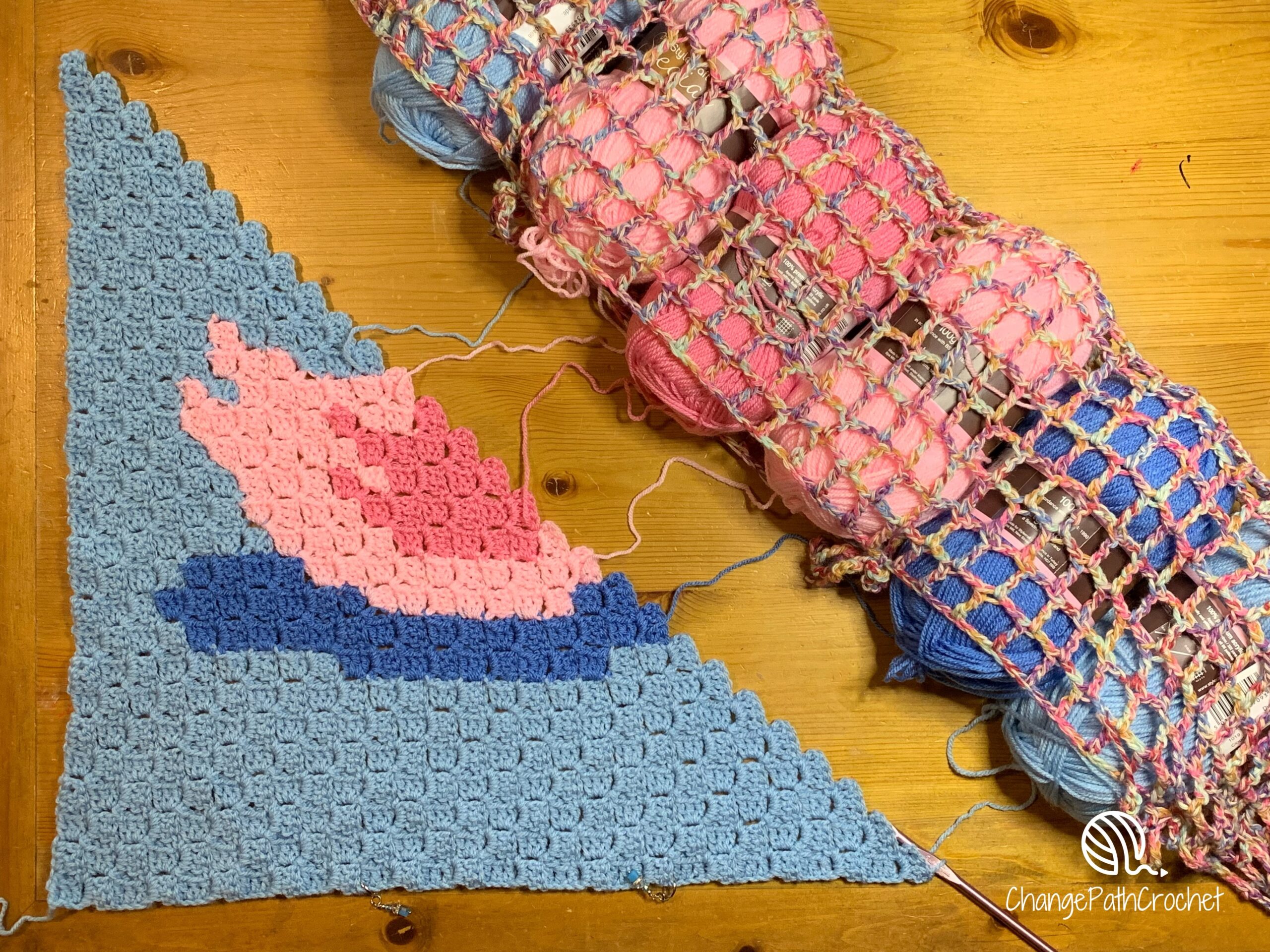 How to Change Colors when Crocheting the C2C Stitch
Have you ever wanted to make a graphgan with the Corner to Corner (C2C) stitch, but you were daunted by the thought of changing so many colors?
It's easier than you think! Here are my quick tips:
It's so easy to lose your place and put the wrong color in the wrong spot. Print out your graph and mark your progress as you go. Count every row and look at the blanket frequently to make sure the image is turning out correctly.
Don't cut the yarn every time you change colors. Instead, carry the yarn from row to row. This will significantly reduce the number of ends you have to weave in.
Make yourself a Yarn Sling. It's a net I invented to hold all your skeins in order. When you turn your blanket to work on the next row, you just flip the yarn sling over and it keeps all your colors where they need to be, without tangling! Download the yarn sling pattern free.
Watch this video to learn how to change colors when crocheting the Corner to Corner stitch:
Put this stitch into practice with these patterns: