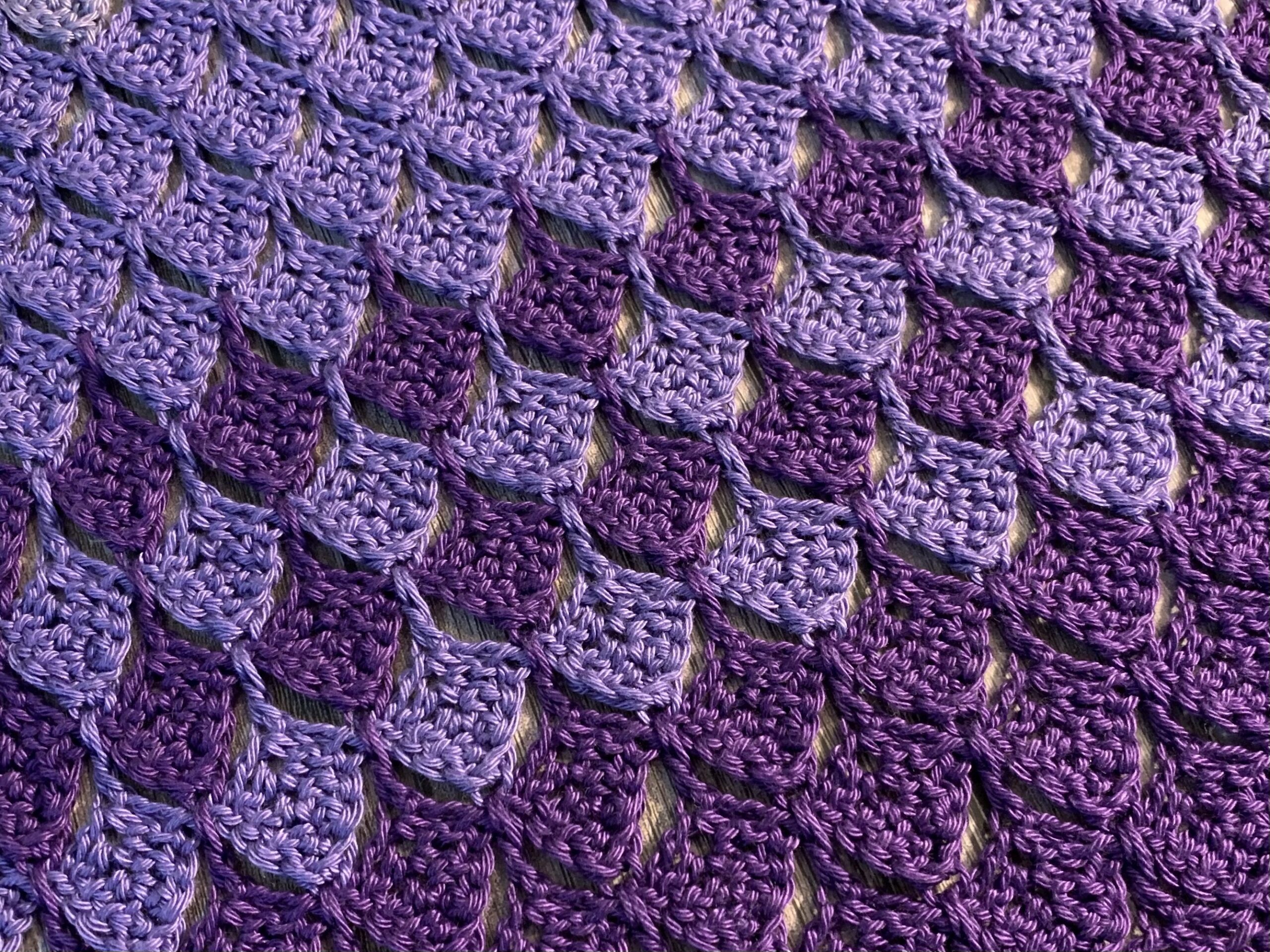 How to Crochet the Plumage Stitch
The stunning Plumage stitch creates rows of nested feathers (see what I did there?). I originally invented the stitch for the Feather Wrap Shawl, which feels like you're being hugged by wings.
The Plumage stitch starts with a foundation chain in multiples of 8 plus 5 more chains. The domed feather shape is created by using foundation stitches to crochet up one side and then back down the other. After the first row, the stitch continues with a 4-row repeat. Switch colors after every 2 rows to really highlight the stitch.
Watch this video to learn how to crochet the plumage stitch:
Put this stitch into practice with these patterns: