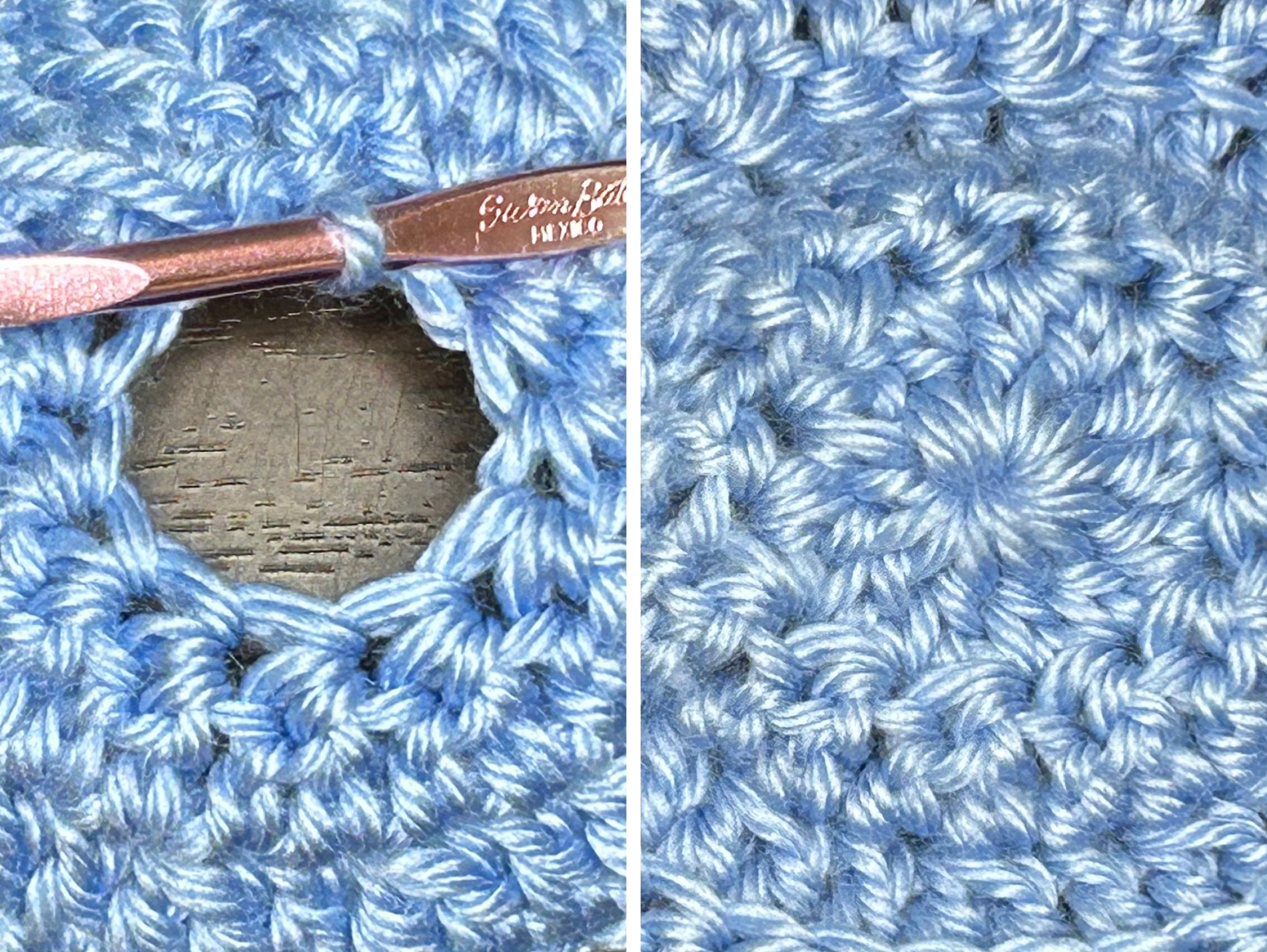 A New Way to Close the Hole Left When Decreasing in the Round
You know how, when you are closing up a project in the round, there is a big hole left when you get to the end? Most patterns instruct you to use a yarn needle to cinch it or sew it closed. This can cause the piece to stretch or pucker. But I've found a new method to crochet it closed and keep it nice and flat!
When you get to the end of your hat, or amigurumi, or other project that ends in a decrease, you end with the same number of stitches you would start with in the first row. Usually that's 6 or 8 for single crochet, or 12 for double crochet. The problem is that you really start with zero stitches at the beginning, and you need to get back to zero at the end to actually close the hole. To do this, you need to do one more row, with all the stitches brought together in one big round stitch.
In this short video, I'll show you how to do this for double crochet. The trick is to finish off with a dc12together, or 12 double crochet stitches together in one stitch. Since you're closing a round hole with a straight hook, you'll need a second hook to be able to do this. Then, do a chain to finish it off. At the end, I'll explain how to close the gap when doing single crochet.
Watch this video to learn a new way to close the hole left when decreasing in the round:
Put this technique into practice with these patterns: